Caring for the windshield of an RV keeps it from getting damaged and helps avoid a costly repair or replacement job. According to a blog post on RVShare.com, while it is impossible to avoid any situation that results in a windshield replacement job, some can be avoided.
Immediate Repair of Chips and Cracks
Not every windshield requires a replacement job. Chips and cracks can be repaired by a technician, and some technicians even offer mobile repair services. Repair jobs are considerably less expensive than a replacement job. They are also quicker to complete.
Windshield Protection
A windshield protector that is professionally applied prevents a windshield from being damaged by small objects hitting it. When a windshield has a protector, objects that hit it are likely to just bounce off.
Inspection of the Windshield of a Pre-Owned RV
Before buying a used RV, check if there is a need for a (windshield repair) or replacement job. Windshield damages should be addressed first before making any buying decision.
Windshield Cleaning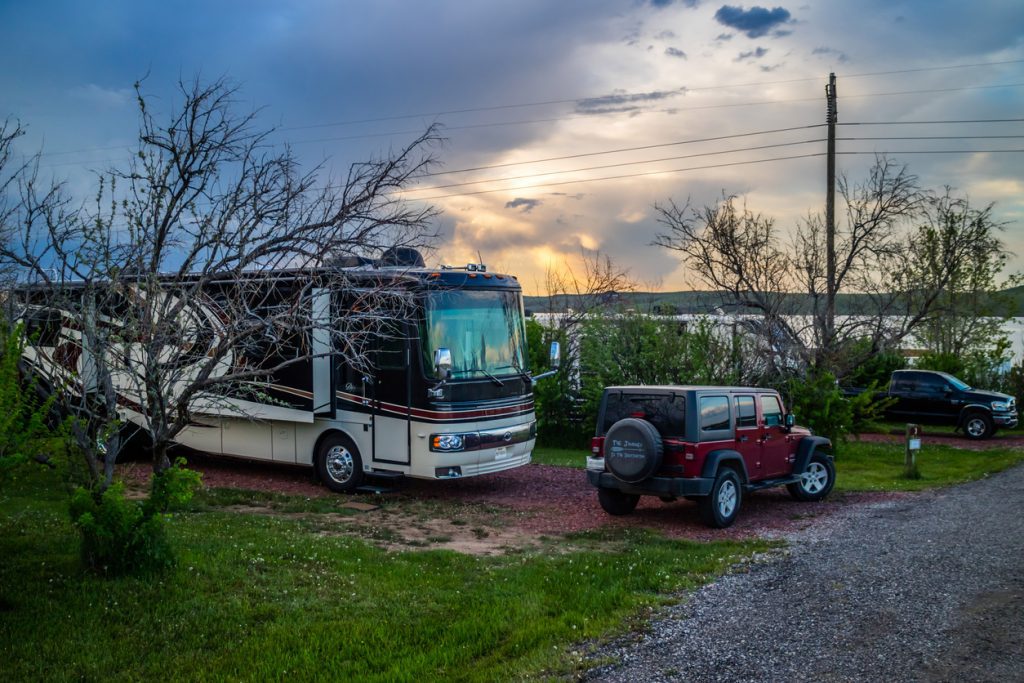 There are useful tips in cleaning the windshield of an RV. One of them is scrubbing off things like dirt, bug and sap, because they can harden and damage the windshield surface. When doing an annual RV maintenance, remember to clean the sealing around the windshield of an RV using a small rubber scraper.
Windshield Protection When Not on the Road
There are many available windshield covers for an RV. The windshield covers protect the windshield against animals, leaves, sap and other things. To attach a windshield cover to a windshield, tie-downs, magnets or snaps.
Severe Weather Protection
Hail, high winds that cause debris to fly, or grapple, which is a mixture of snow and ice, are threats to the windshield of an RV. They not only limit visibility and make navigation a difficult task, but also damage the windshield of an RV. Cancelling a trip when there is extreme weather and getting a car to an indoor area are things that should be done for protection.
Cautious Driving
The windshield of a car can become cracked and chipped because of debris and rocks hurled by a moving truck. The objects can also come from the back of a truck. Objects can also come hurtling down from an overpass, which is caused by moving vehicles on the overpass. While it is difficult to avoid all situations, it is still worth a try. It is also advisable to drive slowly on rough roads and give trucks as much space as possible.
Replacement of Windshield Wiper Blades
Replacing the windshield wiper blades when they are already worn down or every two to three years helps keep the windshield free of scratches.