Your classic car is your source of pride and joy, plus it will always elicit envious and admiring looks wherever you go. But when the glass is cracked, it will spoil the classic look and make your car look average. As a classic car aficionado, you wouldn't want that to happen, now would you?
Faded, cracked, and cloudy windows are not only a safety hazard but will significantly reduce the beauty and value of your classic machine. Such scenarios call for strong and clear glasswork, besides attention to detail by Windshield Repair in San Antonio professionals. At Miracle Auto Glass Center, we have a few tips regarding replacing the glass on your exceptional car.
Don't Shun Production Glass
When replacing the glass in your vintage vehicle, safety must always take priority. As a classic car enthusiast, it is highly tempting to hunt for glass, which is as old as the car itself. But to be on the safe side, settle for modern reproduction type of glass.
Vehicles have had safety glass since the 1920s, plus various advancements have been incorporated over the years. This means that as compared to authentic glass from the 50s, reproduction glass car windows are much safer. Fortunately, finding reproduction glass for most vintage cars is a piece of cake.
Do Your Homework
For some classic car owners, restoring them is a passion, so they might want to tackle the replacement on their own. In such a case, it is crucial to have all the necessary tools to remove the old adhesive and to repair the channels, plus an undeniable understanding of the procedure. But if you have no experience working with automotive glass, it is in your best interest to hire a professional glass installer.
This will ensure that the glass installation is done correctly. Certified glass installation might carry a warranty or guarantee, depending on the manufacturing company. Doing the job yourself denies you the benefits of a warranty. Also, using an expert auto glass technician will give you the peace of mind that comes from knowing your car was handled by a professional.
Removing and Disposing of Old Glass Safely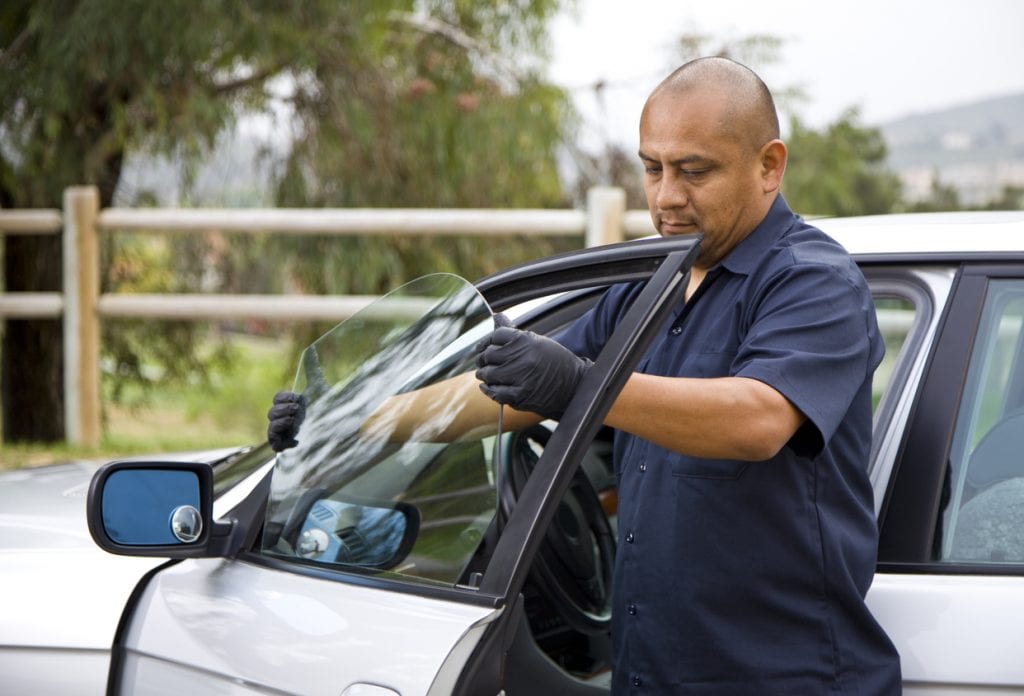 Removing old glass can be dangerous, especially if it isn't the traditional safety type. If the regular glass was used, there is a high risk of shattering when removing, especially if it is wrecked. If the glass in your car is gone, make sure that the grooves and channels are thoroughly cleaned to eliminate debris and dirt that can hinder the new glass from sealing well.
After the glass is removed, it is vital to put it somewhere secure. You can't just toss automotive glass in the garbage, and more so, some dumpsites don't allow it. If you replaced the windshield or windows, call your local landfill or recycling center for advice.
Contact Miracle Auto Glass Shop for a Quote
For replacing the glass in your custom or classic car, call Miracle Auto and Glass Center for unmatched services. We are renowned and accomplished in Windshield Repair in San Antonio. Our team has the requisite skills, experience, and expertise replacing the glass on a wide array of classic and vintage cars.