Windows are an integral and crucial part of your car. When your vehicle's power window malfunctions, the next best step would be to consult a specialist to help you with windshield repair in San Antonio and power window repair services. While selecting an auto window company might seem like a walk in the park, it is not as easy as it looks!
The problem is with inexperienced and unqualified people masquerading as power window repair experts. How can you ensure that you don't fall prey to these con-artists? Here are a few handy tips.
Check References and Conduct Meticulous Research
Do you know that there are several reasons why getting quick power window repair is essential? On that note, it is vital to focus on finding a power window repair specialist as soon as possible. Before settling on one service provider, check what clients have to say about their services.
If a company has received lots of positive reviews, it means that you have a higher chance of getting superior services. Ensure that you check multiple sources, including social media platforms, plus reputable and unbiased websites.
Be Informed
Before getting power window repair services, it is crucial to be informed about the following quick tips. A car's power window system has three primary parts, namely the power window regulator, the power window lift motor, and the power window switch. Make sure that you understand the kind of window regulator that your car has.
Also, be informed of the power window problems that other car owners are experiencing. Bogus power window technicians will take advantage of uninformed clients to raise the cost of services. The more information that you have, the more money you will save.
Avoid Inferior Replacements/Parts
Unfortunately, the majority of modern power window motors and regulators are designed to break. The issue is usually the cheap parts (plastic) used in the window motor system and regulator. There have been cases of these parts breaking after only three days!
Use a power window company with long-lasting solutions to your power window challenges, especially in the area of replacement of parts. Companies that use custom-fabricated metallic parts, plus proprietary (stainless steel) original equipment manufacturer (OEM) repairs, are your best bet. These parts fortify and strengthen the power window regulators in weak spots.
Ask Questions
Before retaining a windshield repair service, find out how many power window repairs they handled in the recent past. Do they use certified, qualified, and experienced technicians? Remember to ask them whether they have liability insurance. If they have something to hide or are not reputable, they will not be willing to answer your questions. They might even hang up on you!
Call Miracle Auto and Glass Center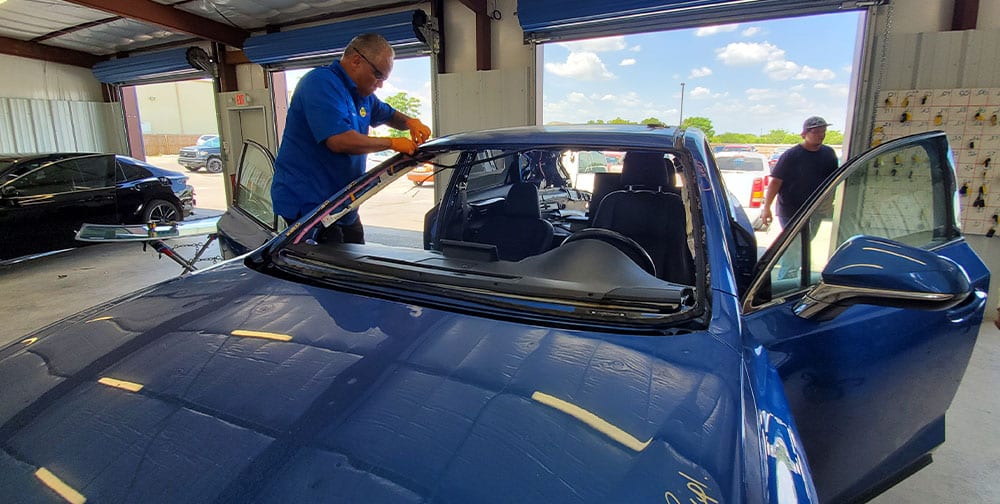 You can rest assured that you will not be ripped off by calling Miracle Auto Glass Center. We have been the favorite windshield repair in San Antonio service provider since 1986! We have retained the services of top-notch technicians to take care of all your power window issues. We have a relationship with a wide array of insurance companies, regardless of whether they are large or small. Call us today for superb services.