Also known as back glass or rear window, the rear windshield is another car part that plays an important role in protecting the occupants of a car. In a glass replacement job for a rear windshield, the glass that is ordered is different from the glass that is used for the windshield at the front of the car.
The Rear Windshield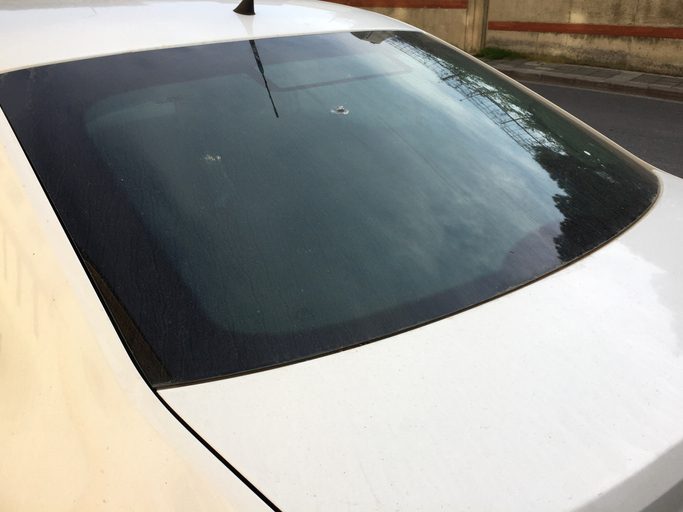 The rear windshield has fine wires or lines on its back that help to defrost ice and defog the back glass, according to an article on TrueBlueAutoGlass.com. During a rear windshield replacement process, the wiring harness is reconnected and the defrosting feature is tested.
When replacing the glass of a rear windshield there can be a confusion in choosing the right option. Cars are becoming more sophisticated. And, car manufacturers are creating cars that have a broad range of options for glass in (auto glass repair) and replacement. To avoid confusion in a rear windshield glass replacement job, choosing the right replacement glass that a car needs require determining the vehicle identification number (VIN) of the glass, according to TrueBlueAutoGlass.com. The VIN of the car is its serial number, which is used by manufacturer to correctly identify the piece of glass needed by the car.
Replacing a Rear Windshield
A windshield replacement job can be done at a repair shop location or via a mobile service like True Blue Auto Glass company offers. After inspection of the extent of damage of a rear windshield and deciding to replace the glass, the damage glass is then removed and the car is prepared for the new glass. The interior of the car is cleaned and the new glass is installed. The defroster is also put in place. And, the new glass is cleaned.
At Miracle Auto Glass Center, rear windshield replacement is a specialty. The company employs technicians with over 10 years of experience in the field. The company also offers a discount coupon that can be used for the repair of a (broken windshield). The coupon is available on the company website. And, the company is also affiliated with many insurance companies and can assist customers in their insurance claims. Get a free online estimate for a rear (windshield repair) or replacement now!