A windshield plays a crucial role in shielding occupants of a car from things like water and debris. It is also considered a safety gear. It prevents objects from entering a car in an auto collision. And, if a collision causes a windshield to break, the windshield has an inner layer that is called lamination, which prevents the windshield from falling apart.
The size and depth of damage, type of crack and location are important considerations in deciding whether a (windshield repair) is preferable or replacement. In the first part of the two-part series, size and depth and type of crack are both discussed as considerations. Another consideration is the location of the crack, as discussed in an article on CarWindshields.info.
Location
Unevenness, mistiness and discoloration are some of the problems after a windshield repair. Any of it can appear even after a successful repair. As a result, it can reduce visibility especially if the repaired part is within the driver's line of sight. A technician repairing a broken windshield which crack or chip is within the driver's line of sight must also consider the height of the driver to determine how the unevenness, mistiness or discoloration affects the driver's vision.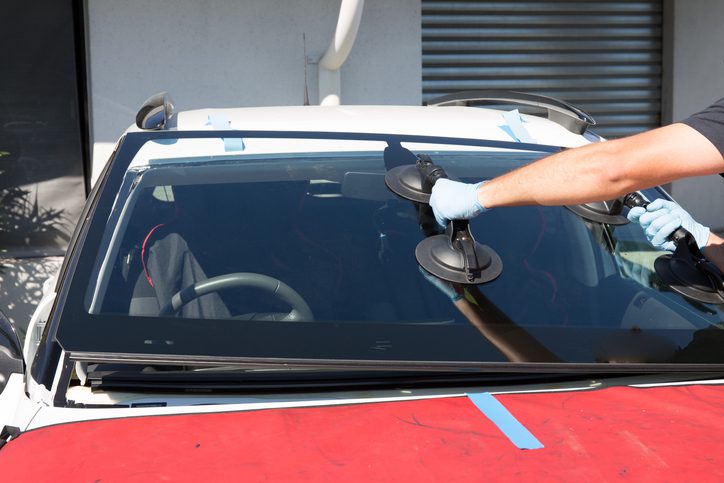 Any crack or chip that is at or near the edge of a windshield can diminish the strength and integrity of a windshield and its attachment to the metal frame around it, which can potentially compromise the safety of passengers of a car.
Damages That May Require Replacement
Damage inside of the windshield
Damage that affects both layers of glass
Damage over rain sensor or internal radio antenna
Damage that extends to the critical viewing area of a driver
Cracks that are more than 18 inches in length
Contaminated cracks
Edge cracks or chips
In need of a windshield repair or replacement service? (Broken windshield)s are a specialty of Miracle Auto Glass Center. The company has the equipment to calibrate 96% of the cars on the road today. It has been around since 1986 and it only employs technicians with at least 10 years of experience to provide excellent service. And, the company can also give a $50 discount to customer on (auto glass repair), which will be applied to the insurance deductible to help customers with their out-of-pocket expenses.